Spotlight on E. C. Ortiz & Co
Posted on the 10th September 2019
Member Spotlights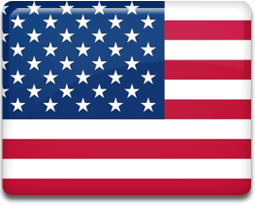 E.C. Ortiz & Co., LLP is Certified Public Accounting Firm located in Chicago, Illinois.  E.C. Ortiz & Co., LLP has extensive experience of over forty (40) years in accounting, auditing and management consulting and tax services and over twenty (20) years in federal, state and local government audit services including financial and compliance audits.
We asked Leilani Rodrigo to answer our questions on some key issues in the accounting sector:
In your opinion, what is the future for the accounting profession?
Automation and digital workflow in most areas of expertise, such as accounting, tax, audit, consultancy and stricter regulatory requirements brought about by the continuous change in technology and resources.
What is your growth strategy?
1. Continued focus on current specialties (audit and attestation engagements and tax) with a "client service" mindset as we pursue more advisory business.
2. Examining new opportunities to broaden and cross-sell additional services.
3. Strategic alliances to expand firm's capabilities.
4. Ongoing focus on recruiting, developing and retaining the best talent to serve clients.
5. Adapting to the fast-changing technology to enhance overall efficiency and effectiveness.
Where do you see your firm 5 years from now?
Growth in the number of partners and personnel while continuously providing value added services to our clients.
What is your biggest challenge?
Staff retention and losing experienced employees, remaining cost-effective in the competitive industry and fulfilling client's demand and expectation.
What percentage of your work is international?
8%
What business advisory services do you offer?
We offer the following business advisory services:
1. Finance function resourcing and outsourcing
2. Accounting advisory services
3. Tax consultation
4. Support to local business start-ups in terms of accounting and finance functions and tax compliance
5. Business process improvement
What was your main driver for being part of BOKS International?
To be part of a global network that forges new business relationships, cultivates growth opportunities and expands businesses globally. In addition, to obtain and share education, marketing resources, and technical knowledge in a wide range of services and sectors.
Where do you see BOKS International 5 years from now?
A stronger and more formal global alliance with increasing number of member firms and providing a one-stop shop of international talent and resources for member firms to pull from.
How would you describe your typical client?
Our typical clients are composed of government agencies, public universities, casinos, non-profit organizations, small health care agencies, and small to medium sized manufacturing companies.
Tell us about a recent international assignment
It was an accounting advisory service in addition to tax filing and compliance of a branch office located in the US, with a main office in Germany.
How do you target clients who are looking for international services?
Through referral and networking.
Do you specialise in a particular sector or service?
We specialize in attest (assurance and non-assurance) and non-attest services for government and not-for-profit organizations and small to midsize companies; business advisory and tax services to individuals and small companies.