Onyema Osueke & Co Joins BOKS International in Nigeria
Posted on the 2nd September 2019
BOKS International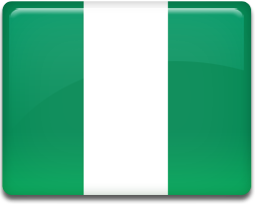 BOKS International's summer intake continues with the addition of a new member based in Lagos, Nigeria. Onyema Osueke & Co represents the highest tier of accounting standards in Nigeria, with over 20 years of combined experience in Big Four Firms.
Onyema Osueke & Co is the first BOKS International member providing accountancy services in Sub-Saharan Africa, and further testament to the ever growing reach of this rapidly growing association. Their international aspirations and entrepreneurial approach align closely with those of BOKS International, along with their emphasis on a high quality of service.
Says Hope Osueke, Partner at Onyema Osueke " Our firm is thrilled to be a part of BOKs International alliance. This speaks to our enthusiasm for international recognition and growth. In the coming months and years, we look forward to leveraging on the alliance for the performance of our firm, its staff and clients."
Says Richard Sergeant, Alliance Director "A key priority in growing an international organisation is to ensure even growth worldwide, rather than what has to date been somewhat Eurocentric. The addition of new firms this summer in 3 different regions emphasises the progress we have made in this respect."
Editor's Note:
BOKS International was created by Top 60 UK accountancy firm, TC Group, to meet the needs of SMEs seeking a cost-effective, flexible networking alliance that facilitates global business opportunities.
It offers a broad range of expertise encompassing accountancy, audit, tax, legal, advisory and corporate finance services. With a combined fee income in excess of $110 million and 50 members in more than 36 countries, it aims to qualify as an Accountancy Age Top 20 Alliance by September 2020.