Newcomer on track for gains in annual rankings after summer rush
Posted on the 12th September 2019
BOKS International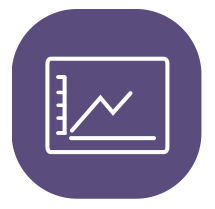 Newcomer BOKS International has recorded a further addition to its member base of 7 firms in 6 countries over the last month, reaping the rewards of its latest drive in member acquisition.
Combined with an impressive expansion throughout the first half of the year, which totalled 10 new firms joining the top 30 alliance, brings the new members inducted this calendar year up to a total of 17. This recent influx of members represents an increase to combined fees of over $40m and a further push towards a top 20 ranking.
With estimated member growth of approx. 15%, a total increase to combined fees is expected to bring BOKS International firmly into the global top 25 of alliances, with anticipated top 20 positions in a number of key locations.
With its global conference in Kuala Lumpur this year, a further influx of firms in the Asia Pacific region is predicted, while campaigns in North America are gaining significant traction, the rapid growth of this young alliance promises to continue without abate.
Member firms announced this month include Getzel Schiff & Pesce LLP in New York City; CPS Taxation Services in Hong Kong; RDG + Partners CPAs LLP in Upstate New York; YKS Chartered Accountants in Malaysia; Değer SMMM in Turkey; Onyema Osueke & Co in Nigeria; and KOP in Saudi Arabia.
Editor's Note:
BOKS International was created by Top 60 UK accountancy firm, TC Group, to meet the needs of SMEs seeking a cost-effective, flexible networking alliance that facilitates global business opportunities.
It offers a broad range of expertise encompassing accountancy, audit, tax, legal, advisory and corporate finance services. With a combined fee income in excess of $140 million and 50 members in more than 36 countries, it aims to qualify as an Accountancy Age Top 20 Alliance by September 2020.