Lewben Group Joins BOKS International in Lithuania
Posted on the 29th June 2021
BOKS International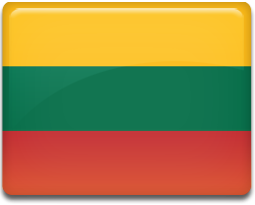 BOKS International is thrilled to announce that Lewben Group has joined the alliance to provide a full range of accounting and legal services in Lithuania.
Based in Vilnius and a history that goes back to 2009, Lewben Group provides their clients with financial planning, legal, tax, business consulting, accounting services, and wealth management services. Their primary aim is to build responsible partnerships with clients, colleagues and communities that stimulate growth and prosperity.
Agnė Jasinskaitė, Finance and Accounting Services Partner at Lewben Group, says: "On behalf of the business services group Lewben, we are honoured to join BOKS International. Today, the Lewben brand is represented by a 100 strong team of dedicated professionals working on projects across 28 countries to provide consulting services to large international and local corporates. With BOKS International, we look forward to cooperating and growing our international practice in financial planning, legal, tax, business consulting, and accounting services."
Richard Sergeant, Alliance Director at BOKS, says: "Lewben Group is another superb addition to BOKS International in a region where we are currently focusing a lot of attention on growing our presence. As with BOKS the Lewben Group prides itself on providing fast, efficient and quality services. Consequently, they are a perfect match for BOKS and a fantastic new firm in the alliance."
Editor's Note:
BOKS International was created by Top 40 UK accountancy firm, TC Group, to meet the needs of SMEs seeking a cost-effective, flexible networking alliance that facilitates global business opportunities.
It offers a broad range of expertise encompassing accountancy, audit, tax, legal, advisory, and corporate finance services, with a combined fee income in excess of $170 million and 50+ members in more than 40 countries.