KOP Joins BOKS International in the Kingdom of Saudi Arabia
Posted on the 9th September 2019
BOKS International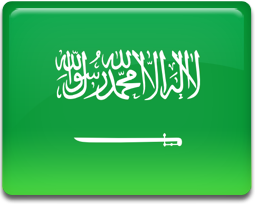 BOKS International is proud to announce the addition of a new member firm providing a full range of Accounting and Audit services in the Kingdom of Saudi Arabia. This marks the seventh new member to be announced by the rapidly growing alliance in the past month, and has strong implications for the forthcoming global rankings which will be released towards the end of 2019.
The team at KOP have over 9 years of experience providing and excellent standard of service to their clients. With both partners coming from a Big 4 background, and an emphasis on proving an extremely high quality of work, they stand to be a valuable addition to the alliance.
Says Khalid, Partner at KOP "KOP is pleased of becoming a part of BOKs International alliance. This will attract clients and top professionals. Enhance the confidence about our quality of services. Also the Network 's knowledge sharing will help members achieve the targeted growth and development"
Says Richard Sergeant, Alliance Director "KOP are an excellent firm who have shown particular commitment to strengthening their global ties and attracting new international clients in their own domestic market. We are very pleased to welcome them into the alliance as our third member in the Middle East and look forward to a fruitful and ongoing relationship"
Editor's Note:
BOKS International was created by Top 60 UK accountancy firm, TC Group, to meet the needs of SMEs seeking a cost-effective, flexible networking alliance that facilitates global business opportunities.
It offers a broad range of expertise encompassing accountancy, audit, tax, legal, advisory and corporate finance services. With a combined fee income in excess of $110 million and 50 members in more than 36 countries, it aims to qualify as an Accountancy Age Top 20 Alliance by September 2020.